Categories:
Extreme Cycling
TCR04
Michael's Transcontinental Race Episode 02
On my way from checkpoint one in france to checkpoint two in grindelwald/switzerland i decided to take the flatest route possible. A few kilometers more, but I thought there will be enough climbing left in the alps.
A few times I overtook another rider. He rode faster but he had problems with his navigation in every town. He had no time for a simple "Hello". That reminded me that it was important to stay happy and focus on not stressing out to much.
The road to Bern took me over some Tour de france stretches. Go Simeoni, Go Sagan was written on the Road. For some reason that motivated me too. It was just perfect to ride a bike that day. Rolling Hills, tailwind and sunshine. Thats the only things you need sometimes. Its just that simple. Far away from everything else.
It was getting dark. Behind me was another rider. It was Daniel Fisher. He was much quicker on an uphill section and in Tourdans he catched me. It was the last big city before Bern with a few hotels still open. We decided to share a room. I took my first shower in the race, slept 6 hours and left the hotel early to ride at least to checkpoint 2/ grindelwald. I was a little bit extra quit to not wake up Daniel ;-)
For some reason another german rider was riding in the wrong direction. I was confused...maybe a construction site or a forbidden tunnel? But everything was fine.
Riding across Bern was nice. I was a little bit bored of all the beautiful landscape in france and now switzerland. For a change the traffic and narrow bikepathes woke me up again. From Interlaken it started to get more hilly. I was scared a bit because riding across the alps was getting real. Right now! Uff.
I arrived in grindelwald at about 10pm. It was too early to sleep and the steepest mountain on my Route "grosse Scheidegg" was waiting for me. Lets get it on. I called a hotel in Innertkirchen and they told me that in 3 hours nobody will be awake, but they will leave a key on the stairs and will leave the backdoor open. Very nice! I cannot report about the view from "große Scheidegg", but to watch the fireworks on swiss national day on top of a mountain in the middle of the night was just amazing.
Later, lying in bed I was thinking about the first 3 days and 1200 kilometers in the bank? Taking it easy? Right! But I felt great and not miserable like in races before. Maybe that's the secret. Like Nathan Jones said to the riders of the TransAm this year "If you are not winning. HAVE FUN!"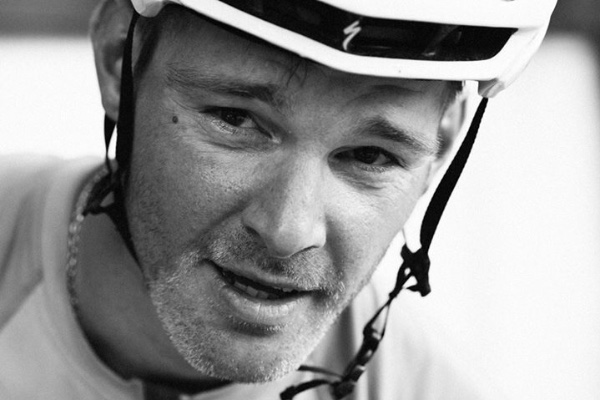 https://www.gofundme.com/MichaelsRoute66
https://www.facebook.com/michael.wacker.313
https://www.facebook.com/TourAcrossAMerica
http://www.route66bikerace.com