Categories:
Extreme Cycling
TCR04
Michael's Transcontinental Race Episode 01
From the start in Geraardsbergen/Belgium to Checkpoint one in Clement Ferrand/France
Me and about two hundred other riders started our 4000km adventure across Europe in Gerradsbergen/Belgium. We all had one goal. To finish in Cannakale/Turkey safe and healthy.
Everything in between these two cities was different for every rider in every way.
Different routes, strategies, problems and of course stories.
So here is mine.
The last thing I remember from this years Trans Am Bike Race is sitting on the side of an highway close to Rawlins. I am in pain. My knee hurts like hell. Up to that point I was on pain killers for 3 days and I had a decision to make. I had to scratch. Again. It was not easy to convince myself after the desaster in 2014s TransAmBikeRace in which I broke my shoulder two days before finishing the race. But I had no choice, as hard as it was.
Six weeks later I am sitting on a bike again. I am at the startline of the Transcontinental Race and ready to push my limits further than ever. I was not the only one with this attitude. Otherwise I cannot explain why 200 riders rode up "de Muur" as if it was life or death. But I must say. We had no choice. Hundreds of spectators cheered us up the hill and out of town. Ten minutes later it was silent and it was just me biking in the dark.
My strategy was to take it easy. And that is the hardest thing to do when you are motivated, healthy and still full of energy. My goal for the first stretch was nothing more than to ride to the first checkpoint in France/ Clement Ferrand. It was a 650k stretch. After riding thru the night it was a beautiful day with a light headwind but lots of sunshine and smooth hills across france. My bags were full with energy bars so the limited service in France wasnt a problem for me. After 27 hours of riding but still 50k to ride to the checkpoint I found a nice bench to sleep on. Thats what I did because I was really tired and the worst thing is to be too exhausted after just one day. Ten minutes later it begun to rain and I slept 6 hours dry and warm in my bivy. Lucky me? Nope! Because of the rain in the night a shortcut I took the next day was all muddy and I lost an hour cleaning my bike. I didn't spend much time with planning my route so I cannot blame no one but me - except Strava maybe. One hour is nothing in those kind of races I was thinking but deep down I was praying that the rest of my route would be fine.
After getting a stamp into my brevet card I rode up the first parcours to the Col de Ceyssat. An easy hill to start you might think but it rained a lot and it was pretty cold. Frank van der Sman overtook me. He was wearing short/short and I felt a little bit warmer in my winter jersey. I was thinking if it would be support when I call him crazy.
Back in Clemont Ferrand I restocked my bike bags with food and headed east.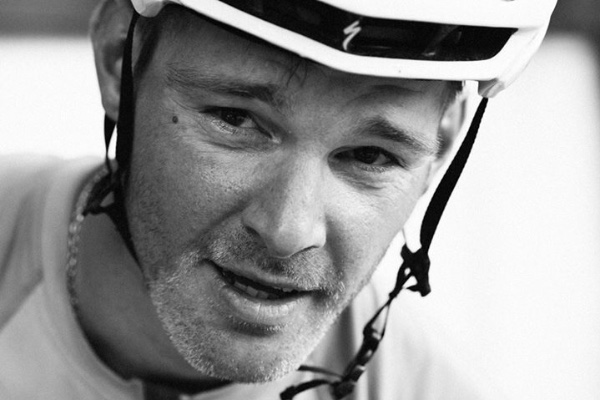 https://www.gofundme.com/MichaelsRoute66
https://www.facebook.com/michael.wacker.313
https://www.facebook.com/TourAcrossAMerica